If you ever want to sell the cards I´d be interested.
I just took a screenshot of the logic analiser function, which is working fine. When I first bought this card off ebay the seller sent me the wrong logic pod, I had to modify it to correct a pinout difference.
Shown are the signals to my AD1865 dac at 24/96 non-oversampling. Note the simultaneous L/R, stopped clock operation, all lines are quiet before and after conversion.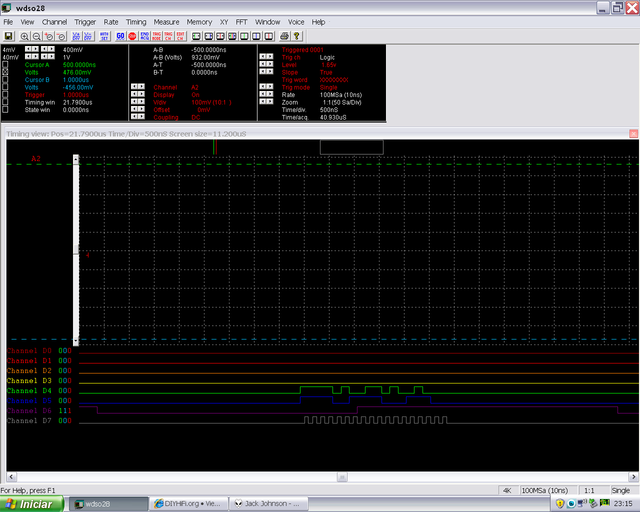 Best
Alex